English Premier League leaders Arsenal will travel to the Craven Cottage and face Fulham in a London Derby. Arsenal are on a four-match winning streak. They are coming off a famous 3-2 comeback win over Bournemouth. Fulham, on the other hand, are competing for making it back to Europe. We now look at some of the stats of both teams that can predict the outcome of the match.
Fulham have won 11, drawn six, and lost nine matches this season. The team is sitting seventh at the league table. They have scored 38 goals with an average xG rate of 1.42 and conceded 34. The above viz shows the percentile rank of the team in comparison with other teams in the league. Fulham are ranked very low in the possession department. They are ranked around average and have produced some outstanding results this season.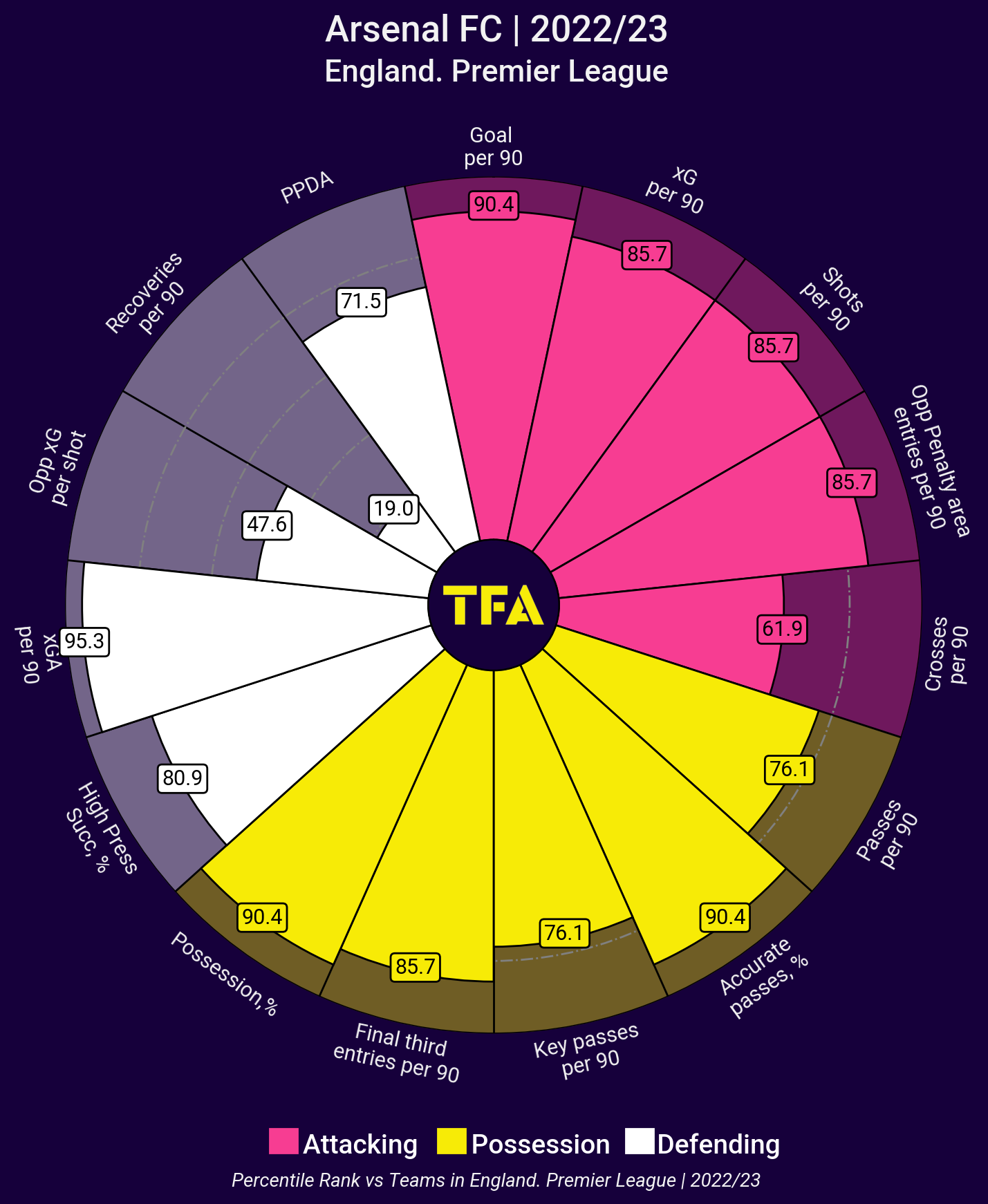 Arsenal are leading the English Premier League table with 20 wins, three draws, and three losses. The Gunners have netted 59 goals and conceded 25. They have an average xG rate of 1.9 this season. Arsenal have a high percentile rank in all the departments and this is the reason why they are leading the league table. They have produced some moments of magic and are looking like serious contenders for lifting the English Premier League trophy.
Fulham's threat from the left flank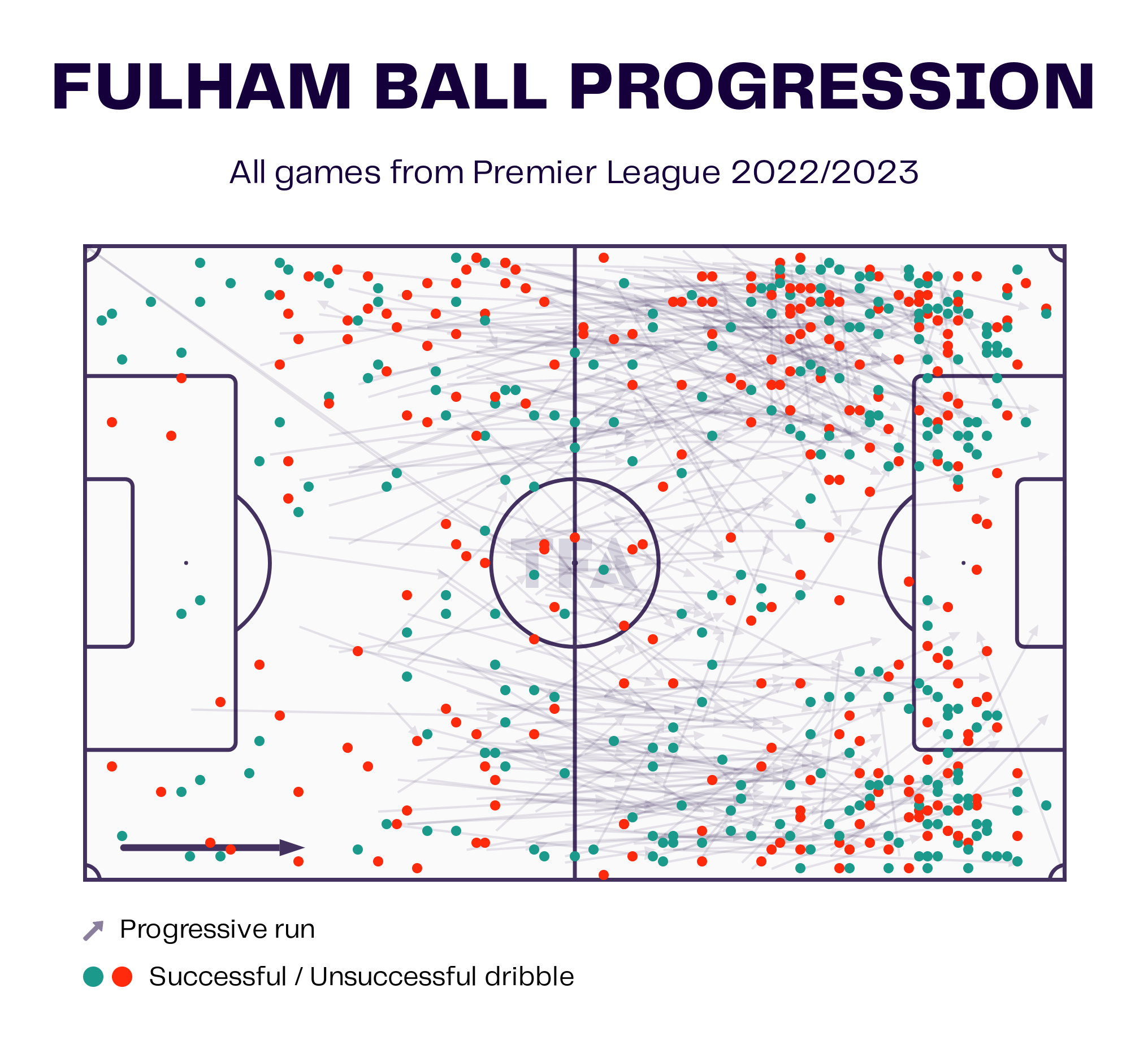 Fulham have been a tough team to beat at home. They have won six, drawn four, and lost three matches at home. Fulham averages 27.85 positional attacks and 1.77 counterattacks per match this season. Overall, the team takes 10.46 shots and has a 39% accuracy rate. The above viz shows the progressive runs made by Fulham throughout the season. It can be observed that Fulham create a lof of runs from the left side. With the speed of Antonee Robinson and the addition of Manor Solomon to the team, Fulham will look to create troubles for Arsenal's defence in this match.
Arsenal's attacking threat
Arsenal have created a lot of chances this season. Mikel Arteta's men average 36.23 positional attacks and 1.62 counterattacks per match. They take 14.92 shots and have an accuracy rate of 35.3%. In the last match, Arsenal created 61 positional attacks and had to wait for the last kick of the game to take three points. Arsenal likes to progress with the ball from both flanks. They have equal quality on the left and right flank and this makes them big contenders of winning a silverware this season.
Key player
Manor Solomon has been a great signing for Fulham. Since his return from injury, he has scored some crucial goals for the team. Solomon has scored four goals in the last four games. He only attempted four shots and all have been on target. Solomon will look to score in five games in a row.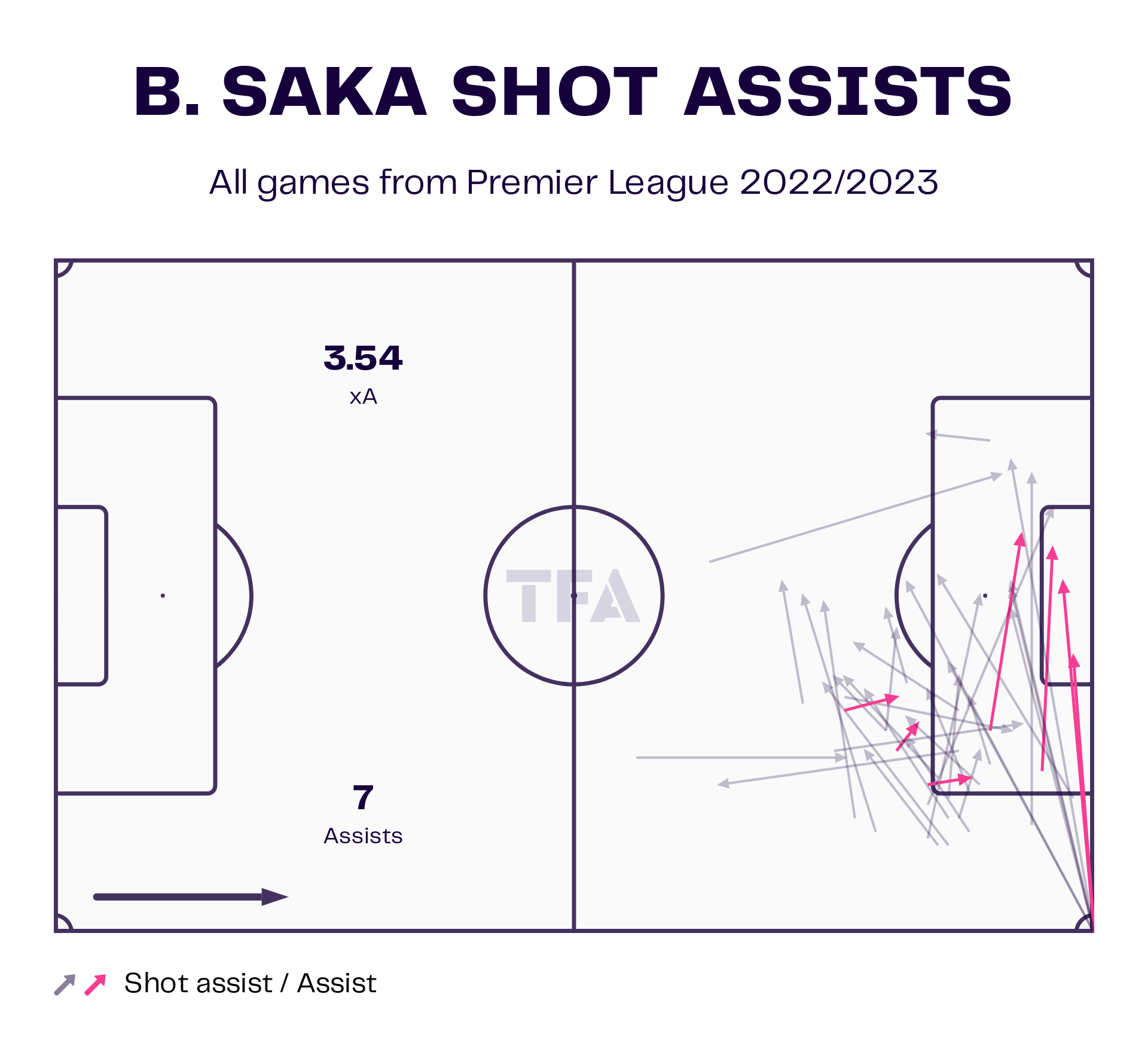 Bukayo Saka has been the creative force for Arsenal this season. The 21-year-old Englishman has ten goals and nine assists to his name this season. He creates chances from the right flank and will look to add one more goal to his overall tally for the season.
Team news
Joao Palhinha is suspended after receiving his tenth booking of the season.
Leandro Trossard and Eddie Nketiah missed the European tie against Sporting CP. Gabriel Jesus also returned to training but still remains a doubt.
Betting analysis
As per the 1×2 betting odds, Arsenal are the firm favourites to take three points from this match. They have an odds rate of 1.59 to win the match. Fulham have an odds rate of 5.8 to win the match. As for the over/under lines, the over lines are expected to thrive as both teams are capable of scoring goals.
Arsenal will look to make it five wins in a row when they face Fulham in the London derby. They made a comeback in the last match and showed why they deserve to win the English Premier League this season. However, it won't be easy to beat Fulham at Craven Cottage. This will be a tough test for the Gunners.
Visuals via Wyscout and the TFA data viz engine