Liverpool will look to return to winning ways when they face Wolves in the English Premier League. The teams will face each other for the second time within a month. Wolves got the better of their opponents in the last match and won 3-0 at home. Jurgen Klopp's men have been inconsistent this season, but a win in this match can take them into the top six. We now look at some of the stats of both teams that could help predict the outcome of the match.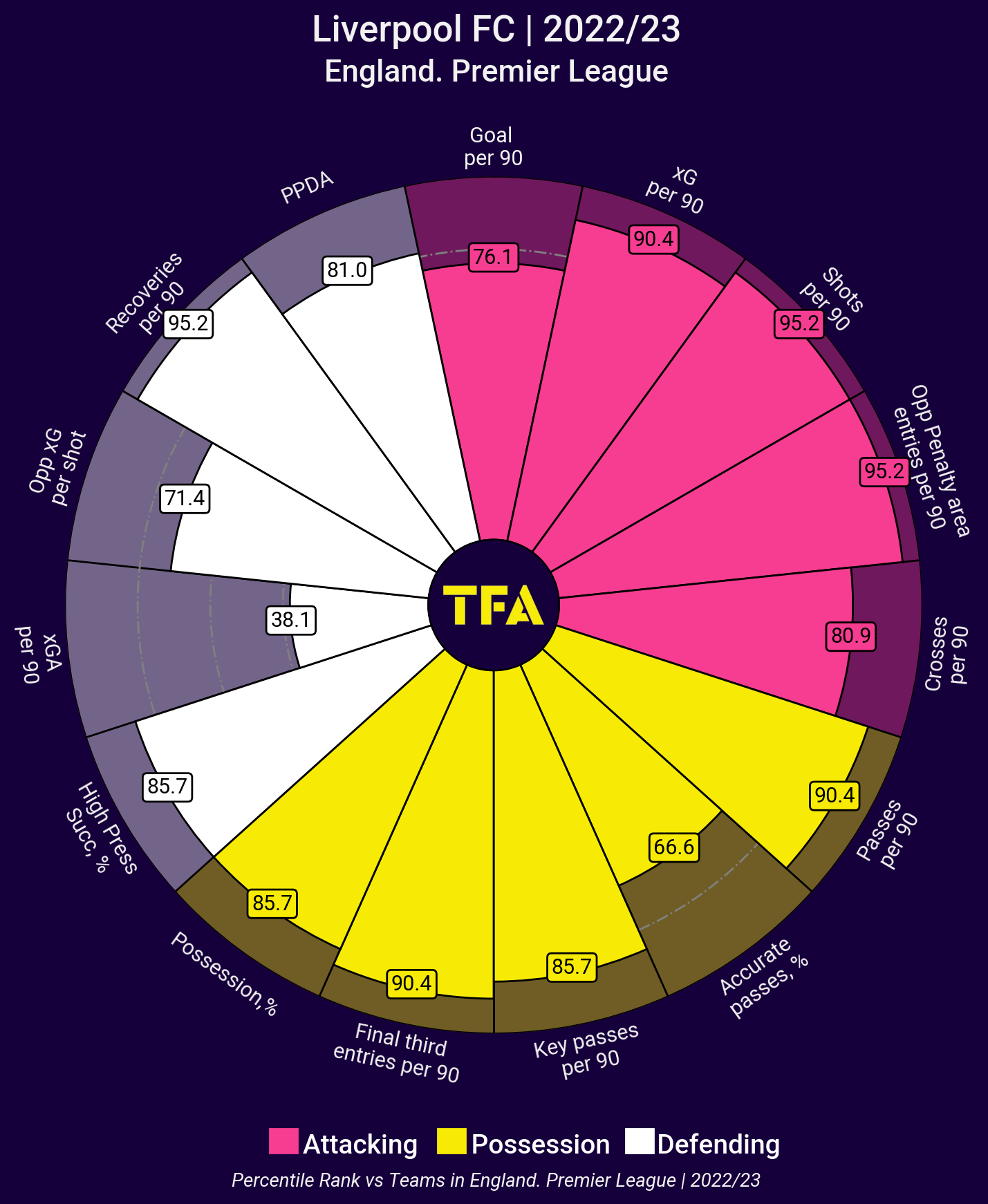 Liverpool sits seventh in the league table with ten wins, six draws, and seven losses. The Reds played to a goalless draw against Crystal Palace in their last match. They will look to bounce back with a win. Jurgen Klopp's men have not found their goal-scoring touch. The Reds have netted 38 goals at an average xG rate of two per match. Their defence has leaked 28 goals. The above pizza chart shows the percentile rank of Liverpool in comparison with other teams in the English Premier League. Liverpool are ranked highly in all departments and are the favourites to win the match.
Wolves sit 15th in the league table with six wins, six draws, and 12 losses. They have struggled to score this season and have only 18 goals in their overall tally. Wolves average just 1.06 xG per match. Their defence has conceded 33 goals in the current season. Wolves haven't performed to their full potential. They are ranked below average in almost every department. Julen Lopetegui's men will once again look to upset their opponents in this match.
What happened at the Molineux Stadium?
Wolves registered a 3-0 win against Liverpool in the last match. They sat back and created a lot of threats on the counter. Wolves created just 16 positional attacks in that match. They were more effective on the counter and created five in total. The team attempted 12 shots with a 50% accuracy rate. Joel Matip scored an own goal to open the scoring for Wolves. Craig Dawson and Ruben Neves sealed three points for their side.
It won't be easy for them to repeat the same heroics. Wolves create 26.2 positional attacks and 2.25 counterattacks per match. They attempt 10.7 shots. They need to be clinical once again to win the match.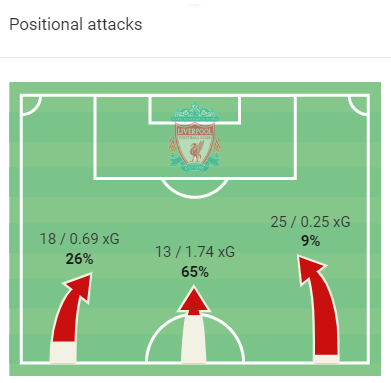 Liverpool created 56 positional attacks in this match. They attempted 21 shots but only three were on target. Jurgen Klopp's men are an attacking side and average 35.09 positional attacks along with 2.39 counterattacks. They take 15.3 shots and have a 35.5% accuracy rate. The Reds failed to create enough impact with their attacks and failed to create a mark in this match.
Liverpool's strength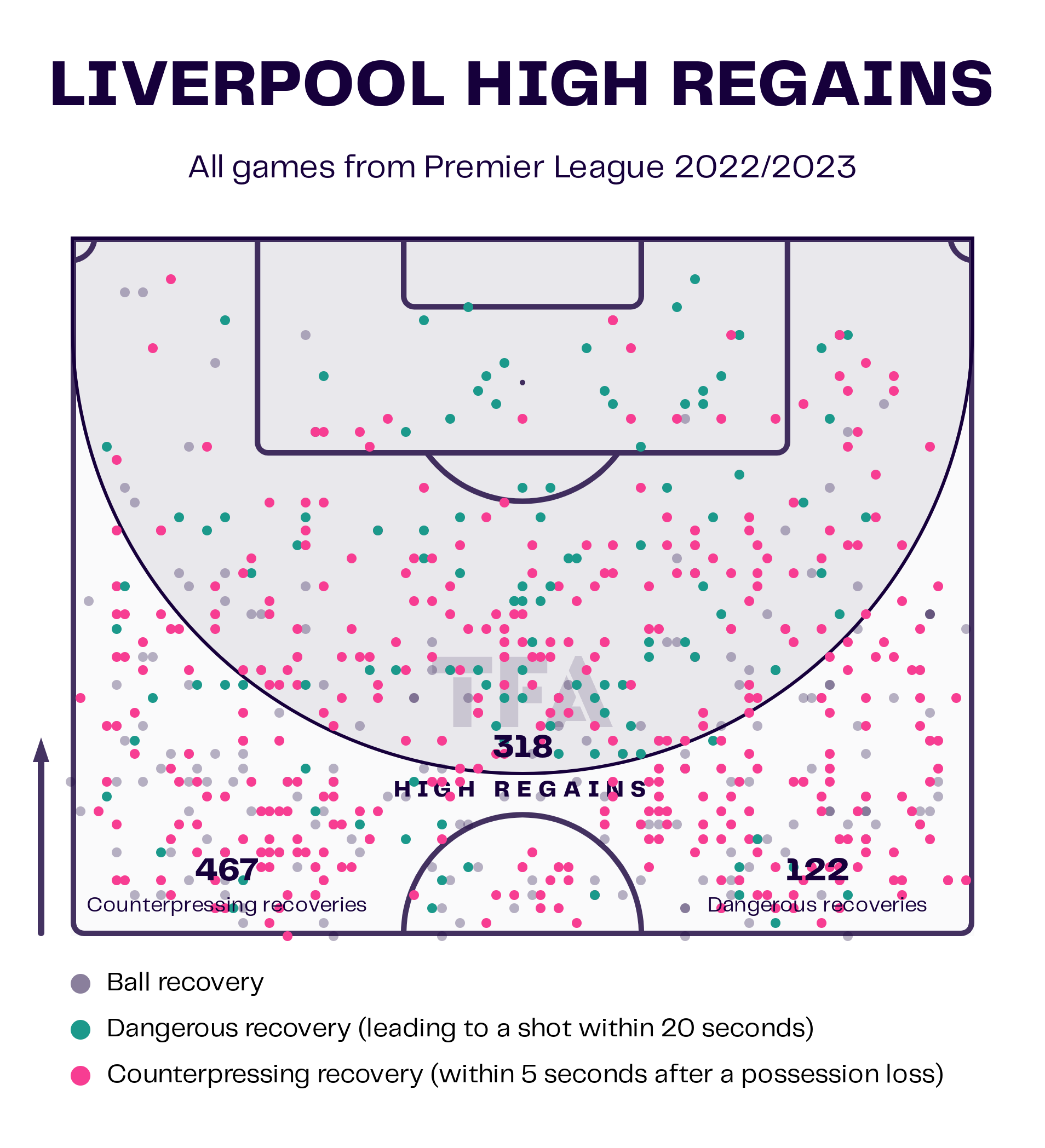 Liverpool are a team that likes to press their opponents. They like to keep the ball and do not allow their opponents to keep the ball for a lot of time. This season they average 94.5 recoveries per match. These include 122 dangerous recoveries and 318 high regains. From the above viz it can be observed that Liverpool makes a lot of dangerous recoveries just inside and outside the opponent's penalty box. They will look to score more goals from these recoveries in this match.
Key players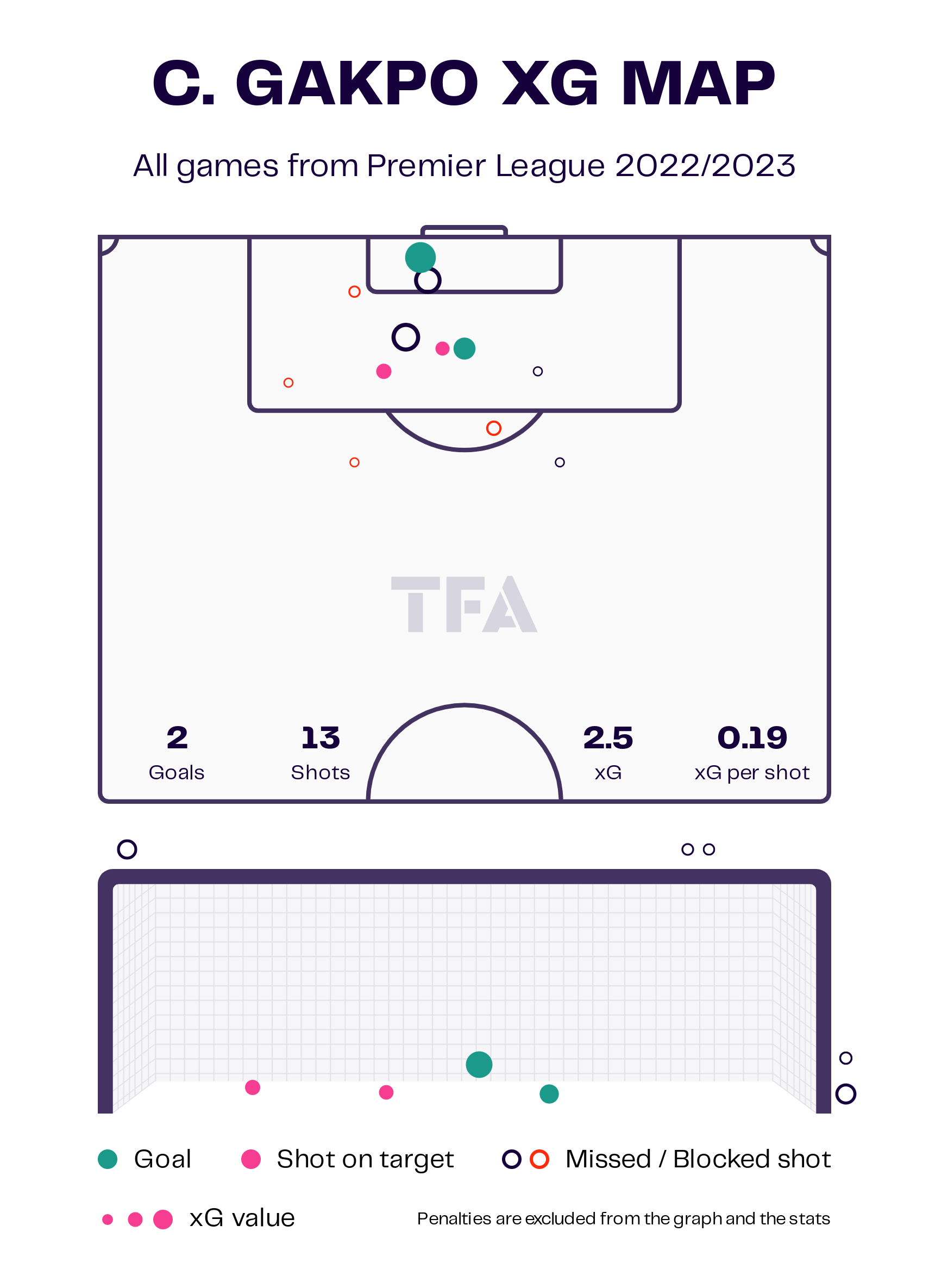 Cody Gakpo is finally finding his touch in the English Premier League. The Dutchman has featured in six league matches since his move in the winter transfer window. He has scored two goals from 13 shots taken by him. Gakpo features from the left side and has taken his shots from a very close range in front of the goal. This is the reason why he has a high xG rate. The 23-year-old will look to add more goals to his name in the remaining matches.
Team news
Liverpool can once again be without Darwin Nunez. The Uruguayan missed their last outing and is once again a doubt for this match. Joe Gomez is also out with an injury.
Boubacar Traore is nearing a return to the team for Wolves.
Betting analysis
As per the 1×2 betting odds, Liverpool are the favourites to take three points from this match. They have an odds rate of around 1.5 to win the match. Liverpool will have home support, and it will be tough for any opponents to win the match away from Anfield. The next possibility is that the match might end in a draw. The odds rate for a draw is around 4.7. As for the over/under lines, the match is expected to see more than two goals. The odds rate for over 2.5 goals is 1.8.
Liverpool needs to win this match in order to reach the top six. Jurgen Klopp's men have been inconsistent this season, and they cannot afford to lose more points in the remaining matches. However, it won't be easy to secure an easy win against a Wolves side that got the better of them at the start of February. They are battling for survival, and a point at Anfield will be a great help to them.
Visuals via Wyscout and the TFA data viz engine