Manchester City will travel to the Vitality Stadium to take on Bournemouth in the English Premier League. The defending champions haven't been at their best this season and are losing ground on Arsenal. They drew their last match against Nottingham Forest in the league and against RB Leipzig in the UEFA Champions League. Bournemouth, on the other hand, sits just above the relegation zone and will look to cause an upset in this match.
The Cherries have won five, drawn six, and lost 12 matches this season. They have scored 21 goals and average 0.97 xG per match. Bournemouth's defence has been leaky and conceded 44, averaging around two goals per match. The above viz shows the percentile rank of the team in comparison to other teams in the English Premier League. Bournemouth are the strugglers in the league. They have a low percentile rank in every stat mentioned above. They are one of the relegation contenders this season.
Manchester City have won 16, drawn four, and lost four matches this season. Pep Guardiola's men have netted 60 goals and average 2.24 xG per match. Their defence has conceded 24 goals and averages a goal per match. Pep's men have been one of the top performers in the league. They are at the top for creating attacks, scoring goals, attempting passes and many more. City will look to bounce back with a win in this match.
We further look at some of the stats that could predict the outcome of the match.
The best attacks vs the worst defence
The best-attacking team in the division will face the team that has the worst defence. Manchester City have scored the maximum number of goals, while Bournemouth have conceded the most number of goals.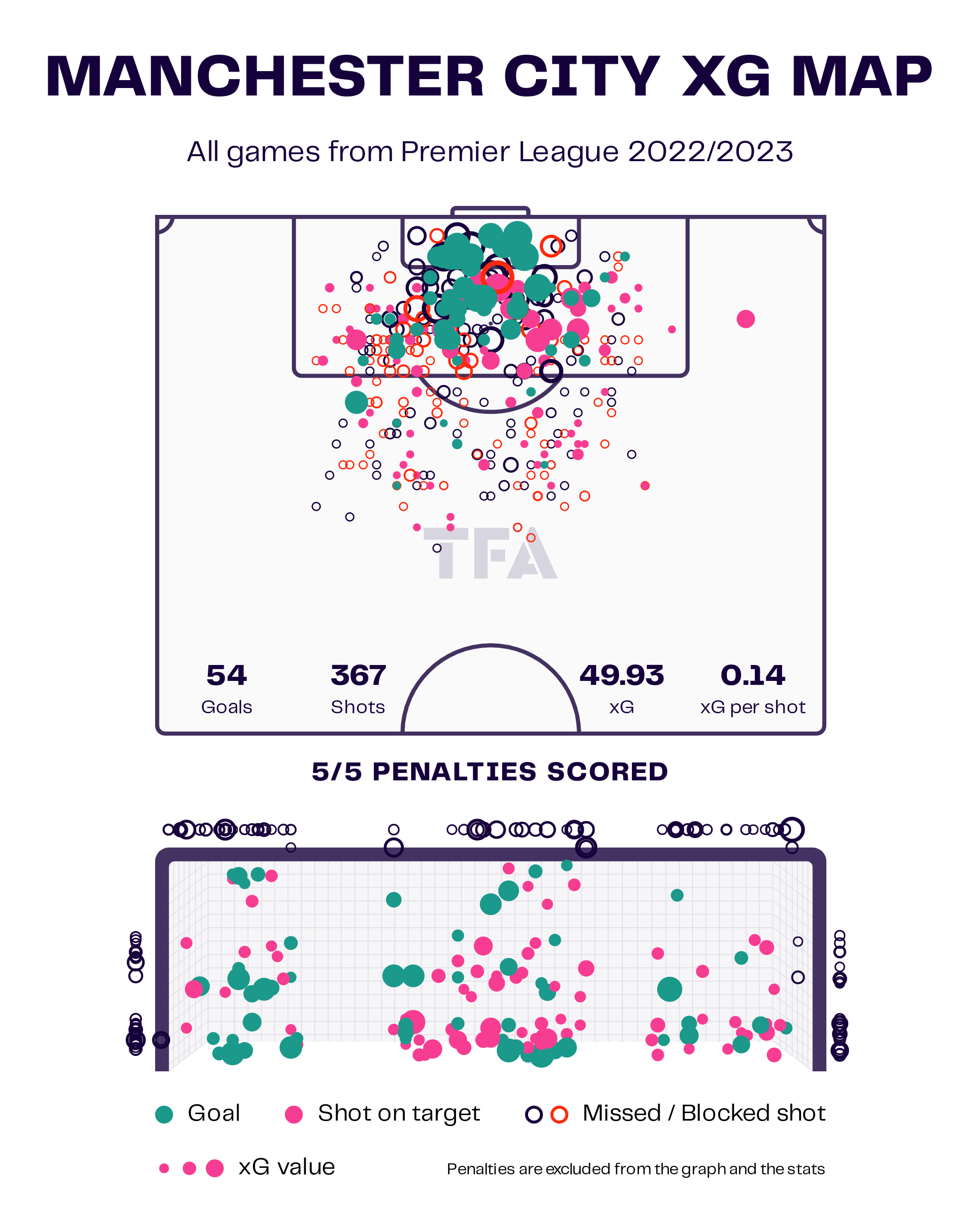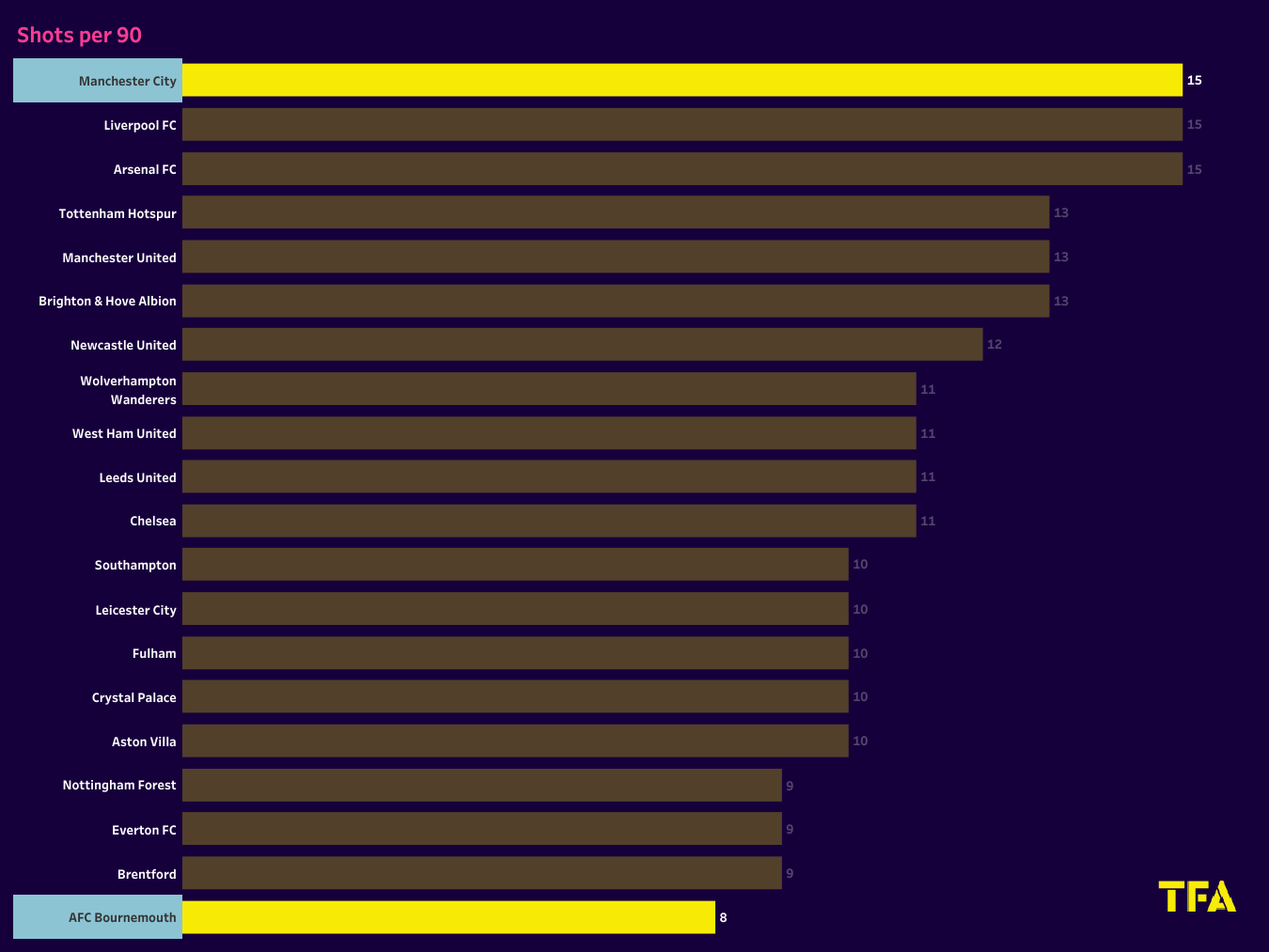 Pep Guardiola's men attempt 15.5 shots per match and have an accuracy rate of 37.1%. Bournemouth, on the other hand, only averages 7.96 shots per match and have an accuracy rate of 41%. The benchmarking above shows that Manchester City have attempted the most number of shots, while their opponents have attempted a minimum number of shots.
The primary reason behind Bournemouth's struggles is their low efficiency in positional attacks. They create 21.22 positional attacks and 2.3 counterattacks per match. Manchester City have been dominant and creates 35.17 positional attacks and 2.04 counterattacks per match. The defending champions have a high efficiency and will look to score more after scoring four in the reverse fixture.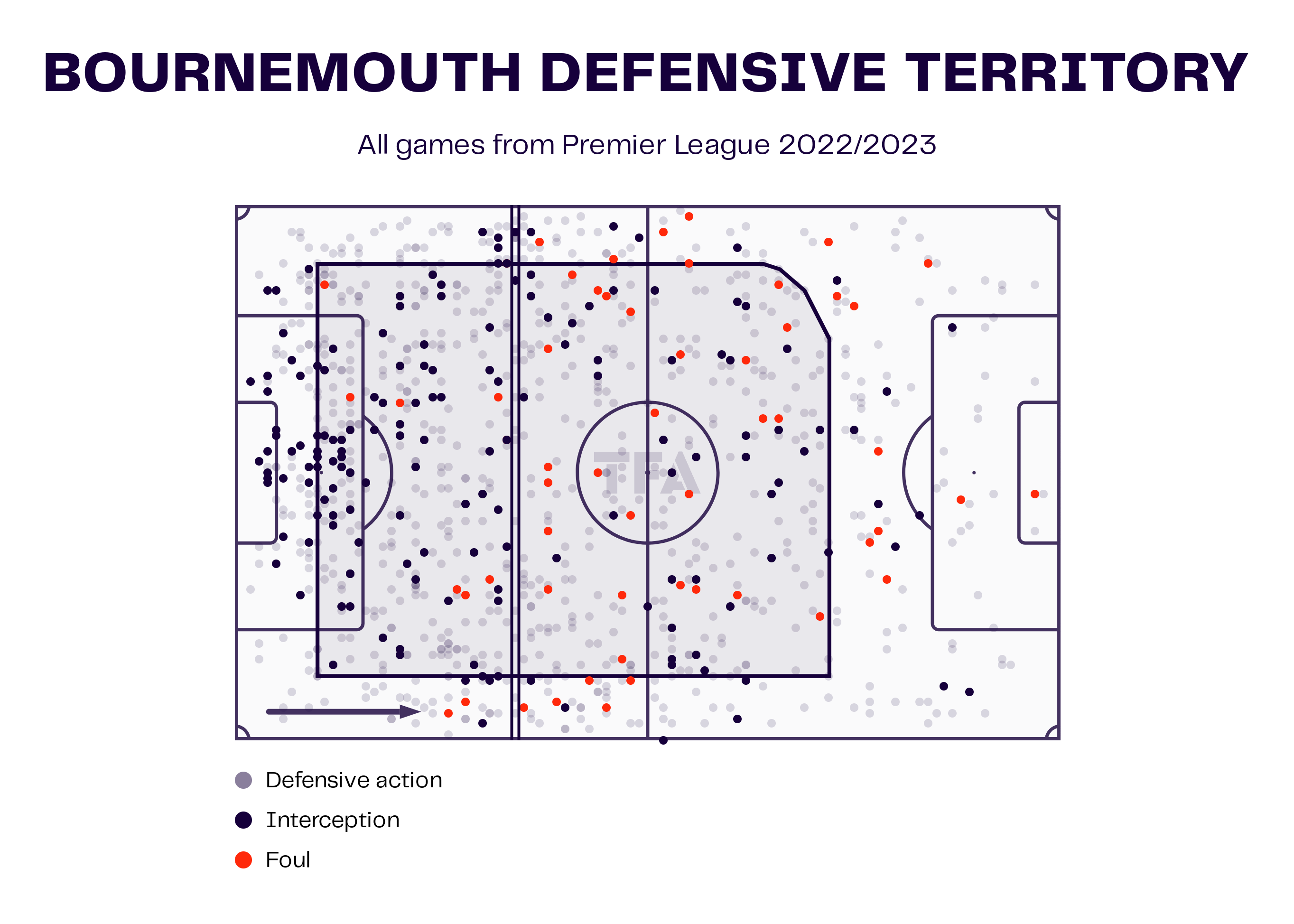 Bournemouth's defence has been leaky and conceded 44 goals this season. This is a big concern for them as they face Manchester City, who are hungry for a win. However, there is a big positive as they have conceded only six in the last five matches. They will look to play a defensive line and crowd the box with defenders.
Key players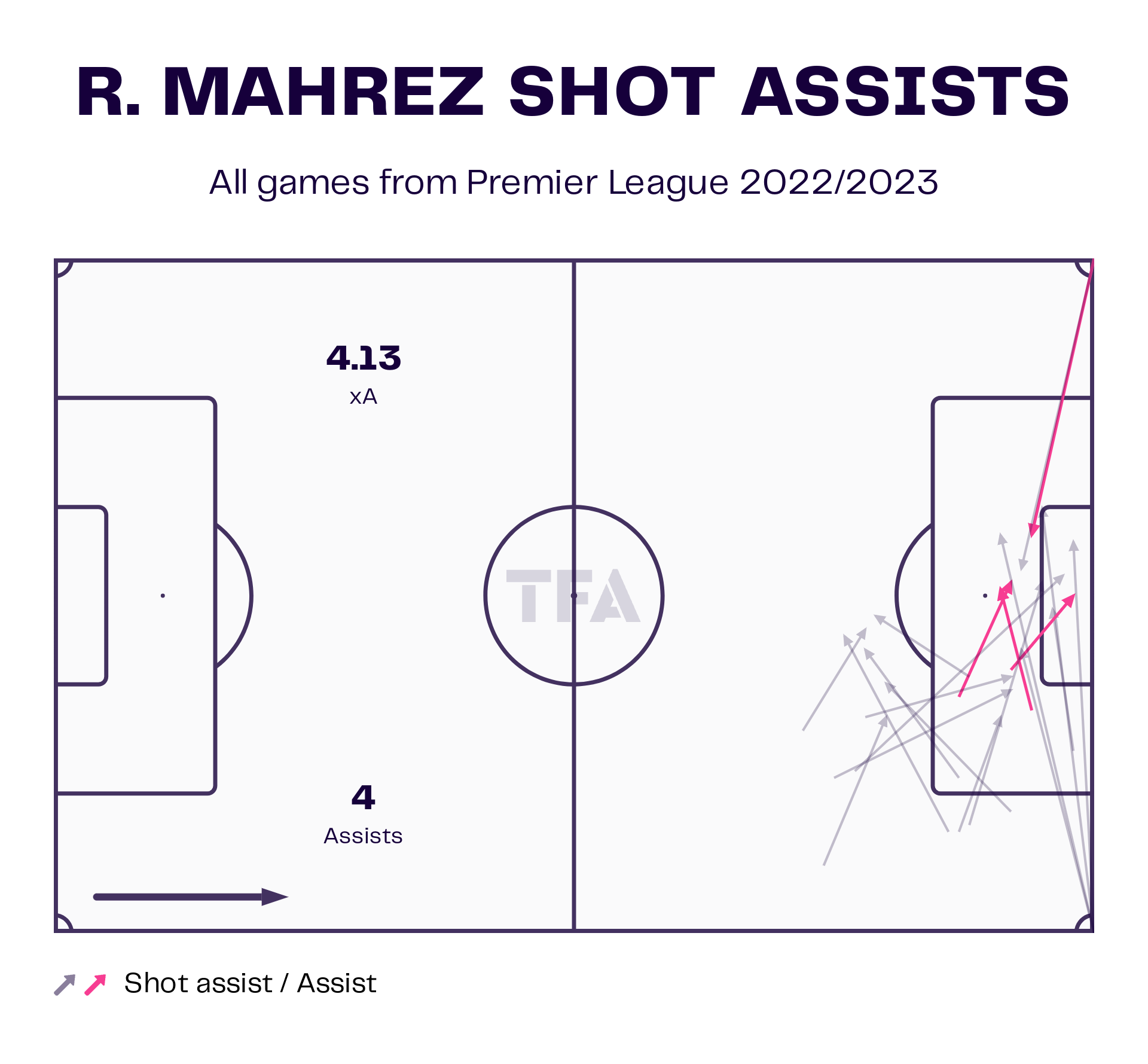 Riyad Mahrez has been the most in-form player for City in the recent past. He has scored four goals and provided three assists post the World Cup. Mahrez has found his touch after making a poor start to the season. He will look to set up Erling Haaland, who has been struggling to find the back of the net lately.
Team news
There are a few injury concerns at Bournemouth. Lewis Cook is expected to miss this match.
Kevin De Bruyne and Aymeric Laporte were left for the match against RB Leipzig. They could return to the team for this match.
Betting Analysis
Manchester City have an odds rate of 1.3 to win this match. They are likely to dominate their opponents. The match is also expected to be a high-scoring one. Manchester City are likely to score more than two goals. The over lines are expected to thrive, especially in the first half.
Manchester City will be desperate to add three points in this match. They will look to score more after a disappointing draw against Nottingham Forest in the last match. Bournemouth have a tough test and they will look to cause another upset against the defending champions.
Visuals via Wyscout and the TFA data viz engine